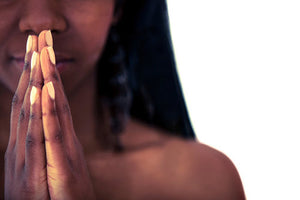 Breaking Those Family Strongholds During the Holidays
We are quickly approaching the holidays and it's one of my favorite times of the year. (and it's such a wonderful time of the year!)  However, for many, holidays are a time of stress and family drama. We gather for big family meals and emotions and memories are triggered which result in arguments, hurt feelings or long times of silence. 
As a child I used to think there was so much drama always going on in my family.  Of course, we dare not speak of anything in public, these were considered private matters.  I remember we could only get one channel on the television which meant as a latch-key child, I was left to watch soap operas (and lots of drama) on ABC.  I knew the schedule by heart: All My Children, One Life to Live, and General Hospital. What I grew up believing from television and my own household was that all families have drama. Lies eventually come to light and good people get hurt. BUT I was determined my children would live in a family with no drama. 
Well, I tried until I realized there are some generational patterns of sin, consequences of sin, dysfunction and curses that follow individuals. After studying the Word and finally understanding Truth, I learned these patterns could be broken.
I was intentional about making sure those patterns would be broken.  I prayed and anointed my children (I couldn't wait until their child dedications, I had to get this done).
Did we end up in a drama-free family?  No, of course not.  (and heck no). Not every circumstance would I put under the category of  "generational," but I at least did some examination to look for the root of the issue.  Thanks be to God that through prayer & exercising authority, I've watched Him show up, break strongholds and turn things around.  
As we prepare for the holidays and family gatherings, think about your family patterns.  Do you believe some of the issues in your life are linked to generational patterns of sin or curses?  How have you dealt with it/them?  It is so easy to get angry with those that are close to us, however, many of the issues are strongholds. 
Which strongholds do you see in your family?
What are some ways that you can be intentional during the holidays to break those strongholds?
Let's be intentional with our prayers as we move into the holidays. 
---