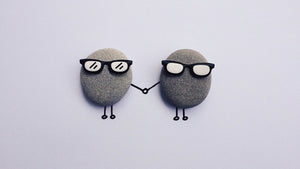 We All Need Friends or Do We?
Proverbs 18:24, NIV
A man of many companions may come to ruin, but there is a friend who sticks closer than a brother. 
In the social media arena, you can gain or be a friend in one click.  However, finding true friends isn't that easy. While preparing for a sermon a few weeks ago, I was led to use the text found in Mark 2 about a group of friends who took their friend to see Jesus.   Now, what was astounding to me was what they did to get help for their paralyzed friend.  They transported him in a bed, to the rooftop to lower him into the house where Jesus was ministering.  These friends were serious about helping their friend to a better life.   I believe friendships are important, but I know they aren't easy.  If I have to assess myself, I've failed more than a few times in being a good friend.
Please blog with me. Share your thoughts & experiences with friendships. How do you define a true friend (I'm sure it's more than someone sending you a friend request😊)? Are you a true friend?  Please tell me more about why you feel you are or aren't a good friend. I would love to see if there are differences between men and women in the expectations or need of a friend.  It seems to me men may have a slightly different code for their friendships.  I could be wrong, enlighten me.
---
1 comment