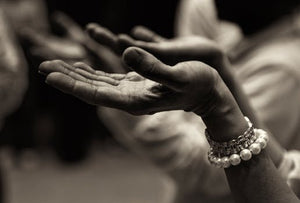 I AM A WORSHIPER
If today you heard that our Heavenly Father was looking for someone to do something for Him, would you be willing to be that person? Well, He is looking for someone; a worshiper.
John 4:23 says this, 23 But an hour is coming, and now is, when the true worshipers will worship the Father in spirit and truth; for such people the Father seeks to be His worshipers."
I used to believe worship was a part of a "church" experience." It's what you do when the praise team, and the choir are singing. Now, I know being a worshiper is beyond a Sunday morning experience. It's a lifestyle. It's worship when we make decisions from a place of "this pleases God." It's worship when we choose to live a God vs. self-centered life. It's worship when we let go of life's demands to spend time with Him. This is what I believe Paul was communicating to us in Romans 12:1,
12 Therefore I urge you, brethren, by the mercies of God, to present your bodies a living and holy sacrifice, acceptable to God, which is your spiritual service of worship.
I'm curious what you think.
How do you view worship?
Do you believe the body of Christ universally understands the type of worship the Father desires?
---